Highlights
Hardens and Densifies - Curing Aid - Reduces hairline checking - Non Hazardous - VOC Free - Compatible with flooring adhesives and glues - Shines with abrasion - Lithium
Pro-Pel is a Lithium Silicate densifier and chemical hardener used for polishing concrete.
Lithium is chemically activated by the alkali in concrete to solidify and fill the pores in the concrete.
This chemical reaction produces a smooth, denser surface for easy grinding and polishing techniques.

Packaged in either a Concentrate or Ready to Use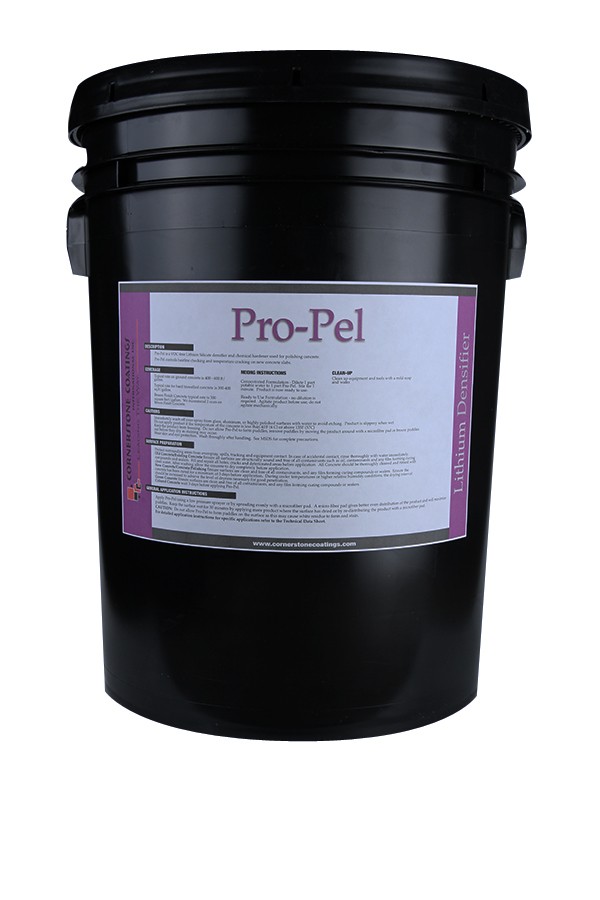 CREATES A BEAUTIFUL SHINE WITH ABRASION...